Sector
Fashion & Publishing
Location
London
Companion is the official magazine of 25hours Hotels, produced by Freunde von Freund. Its content focuses on the people who shape and enrich the cities of 25hours.

Following the succesful collaboration between the brands, the magazine needed to be a printed representation of 25hours Hotels and FvF.

I've created a new dynamic direction which reflects the eclectic nature of the hotel. The new design allows for bolder and more vibrant designs without compromising legibility, consistency and its functional elements.

A simplified template and grid system as a base allows for the other elements to play without loosing consistency.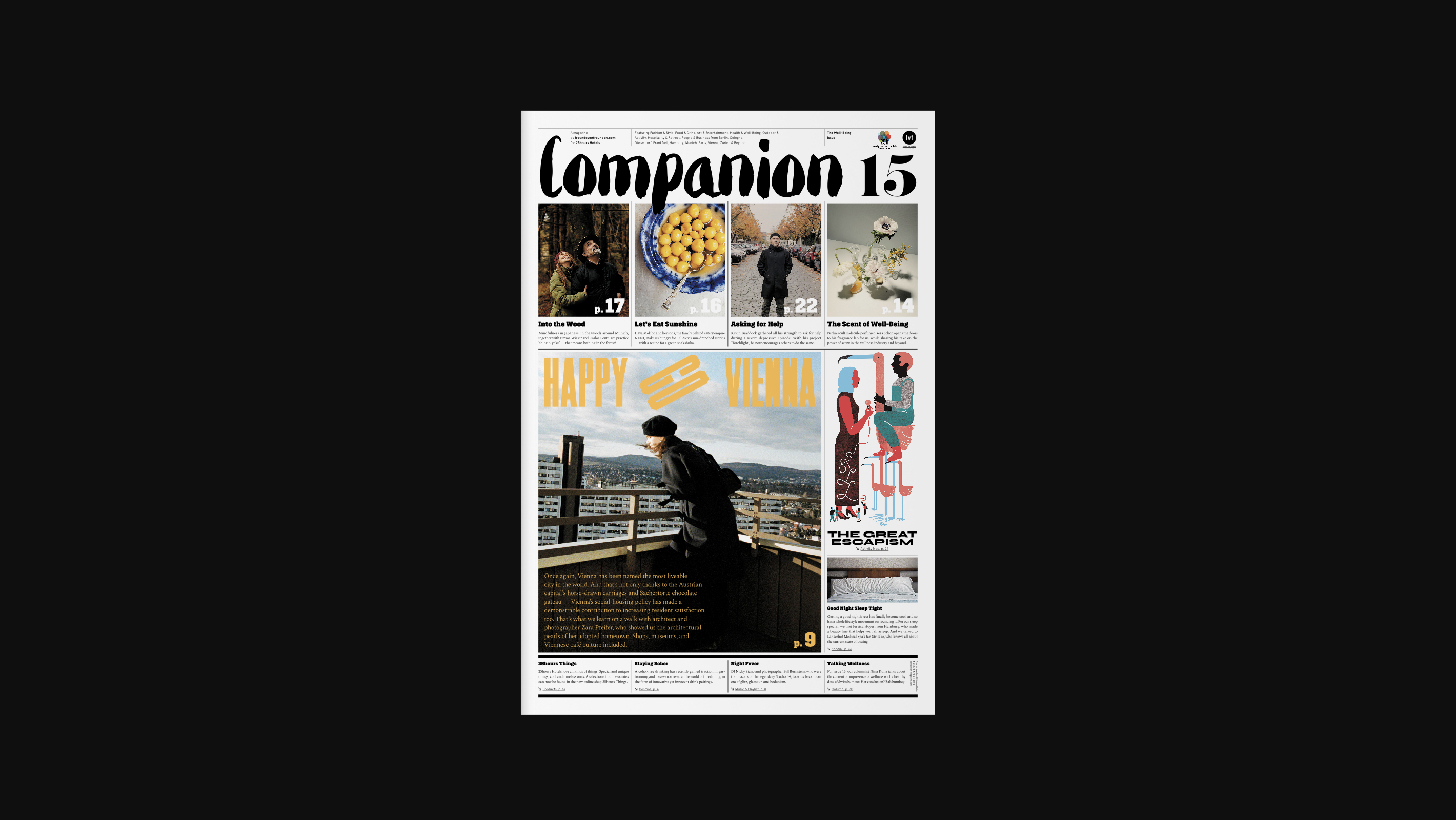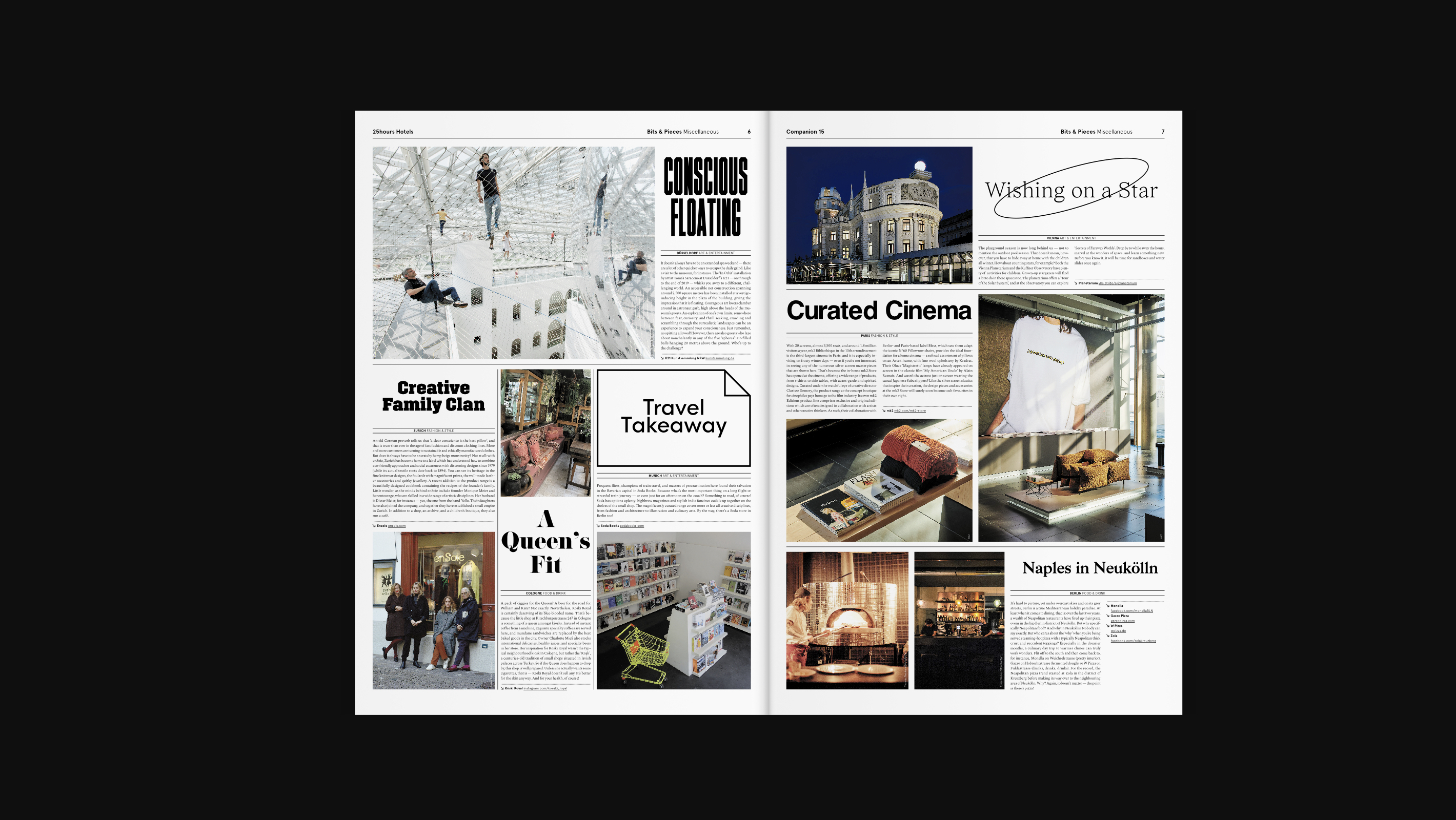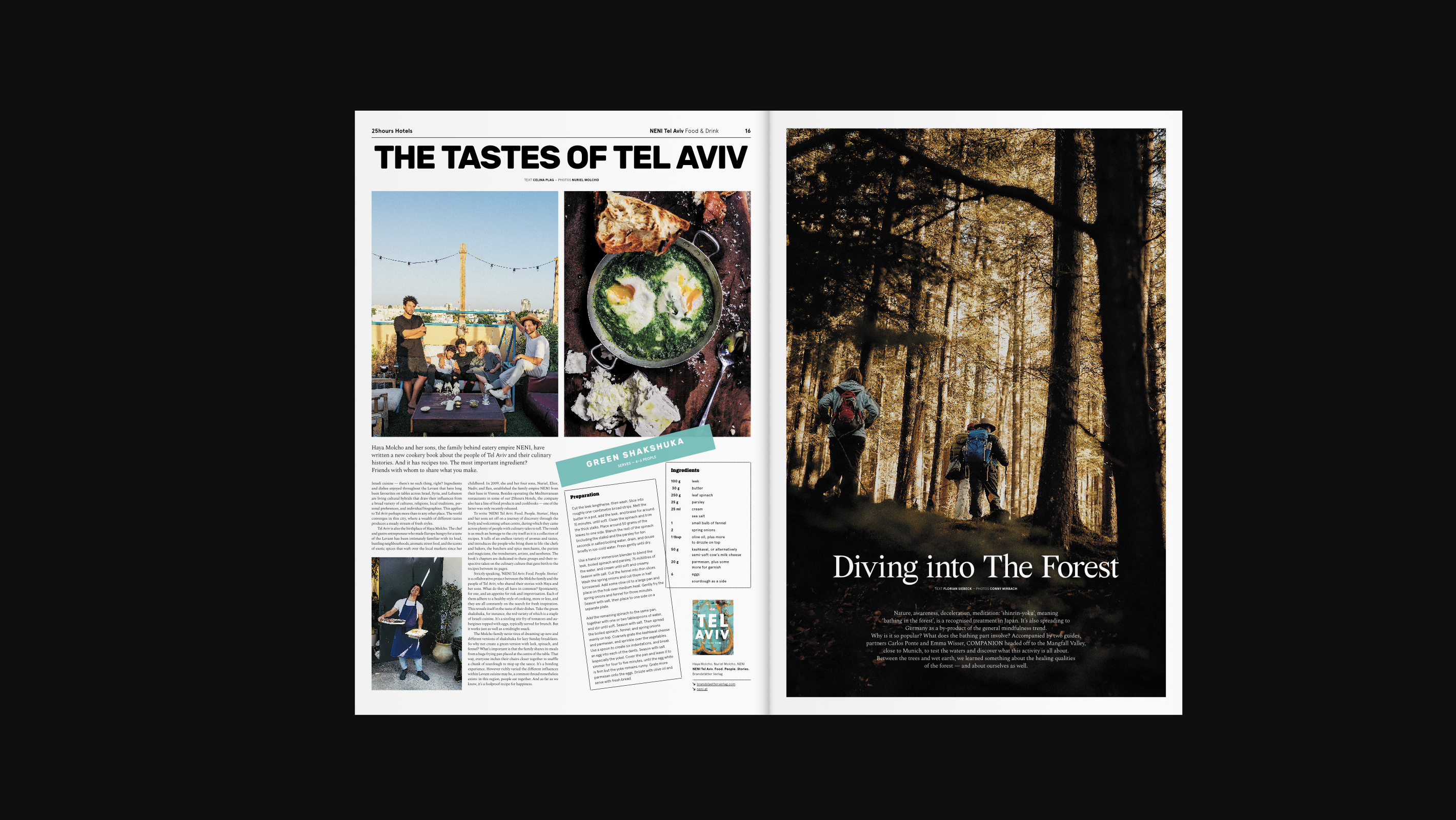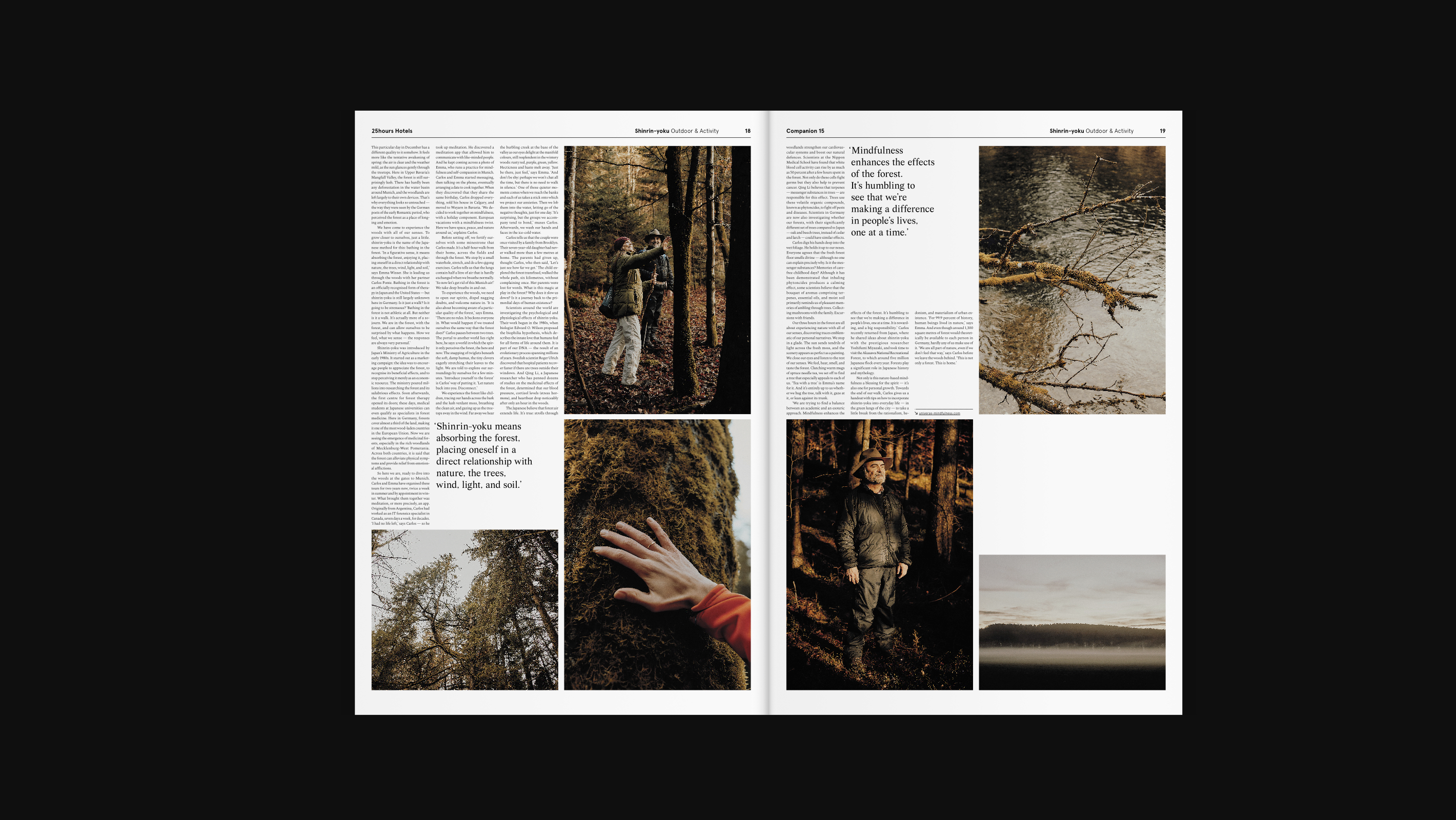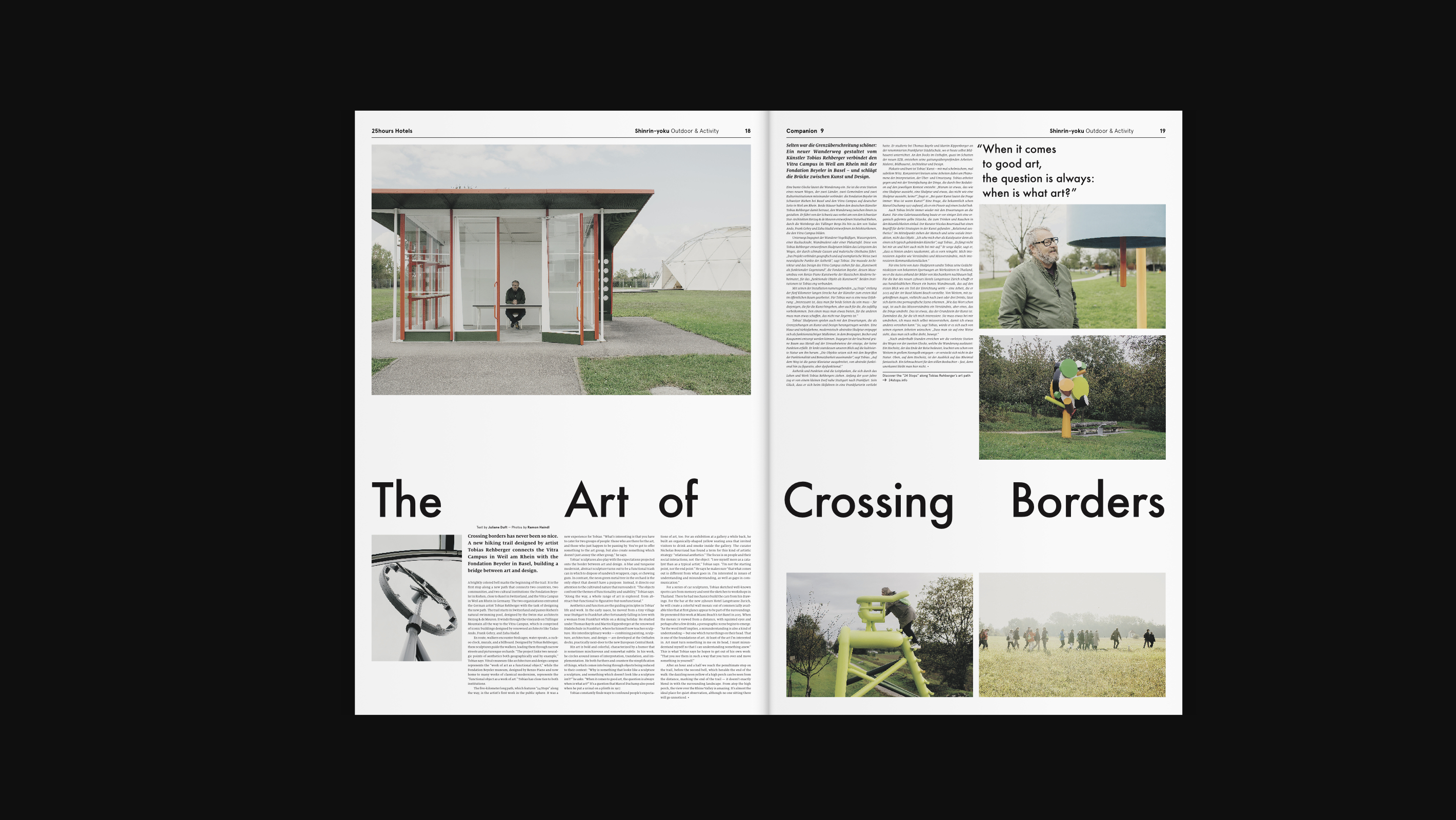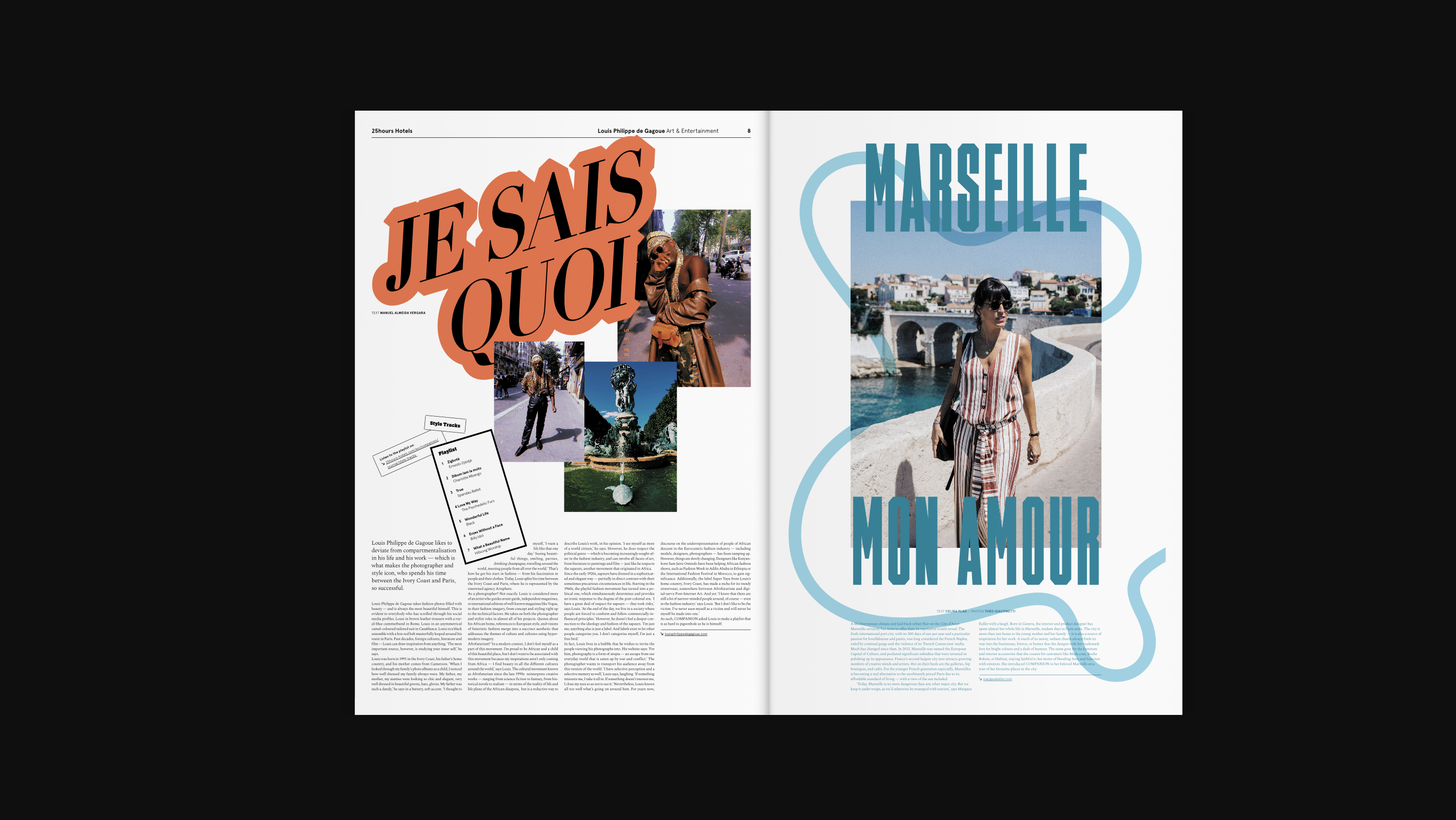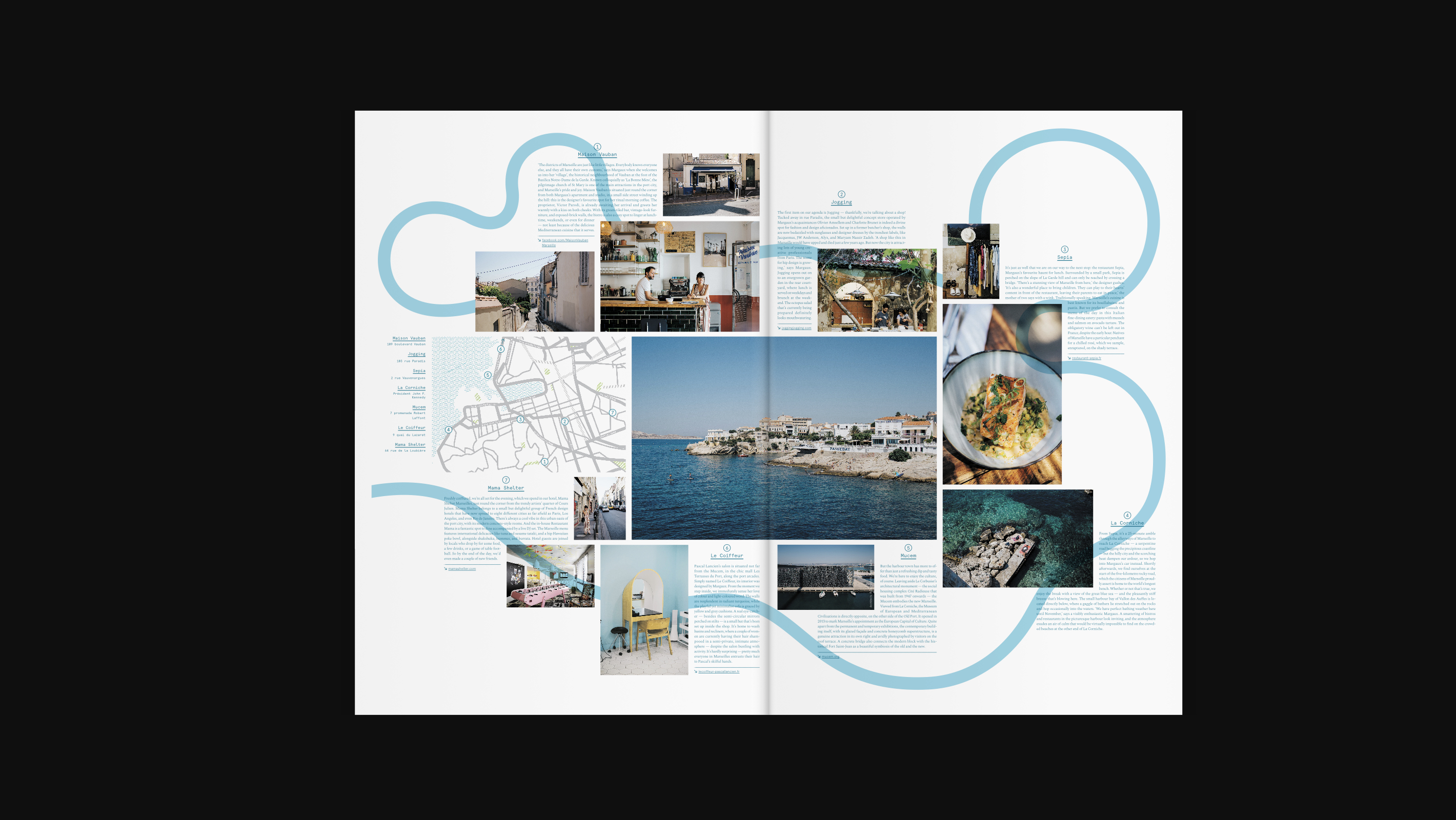 Each issue presents the work of a different illustrator, selected for the specific topic.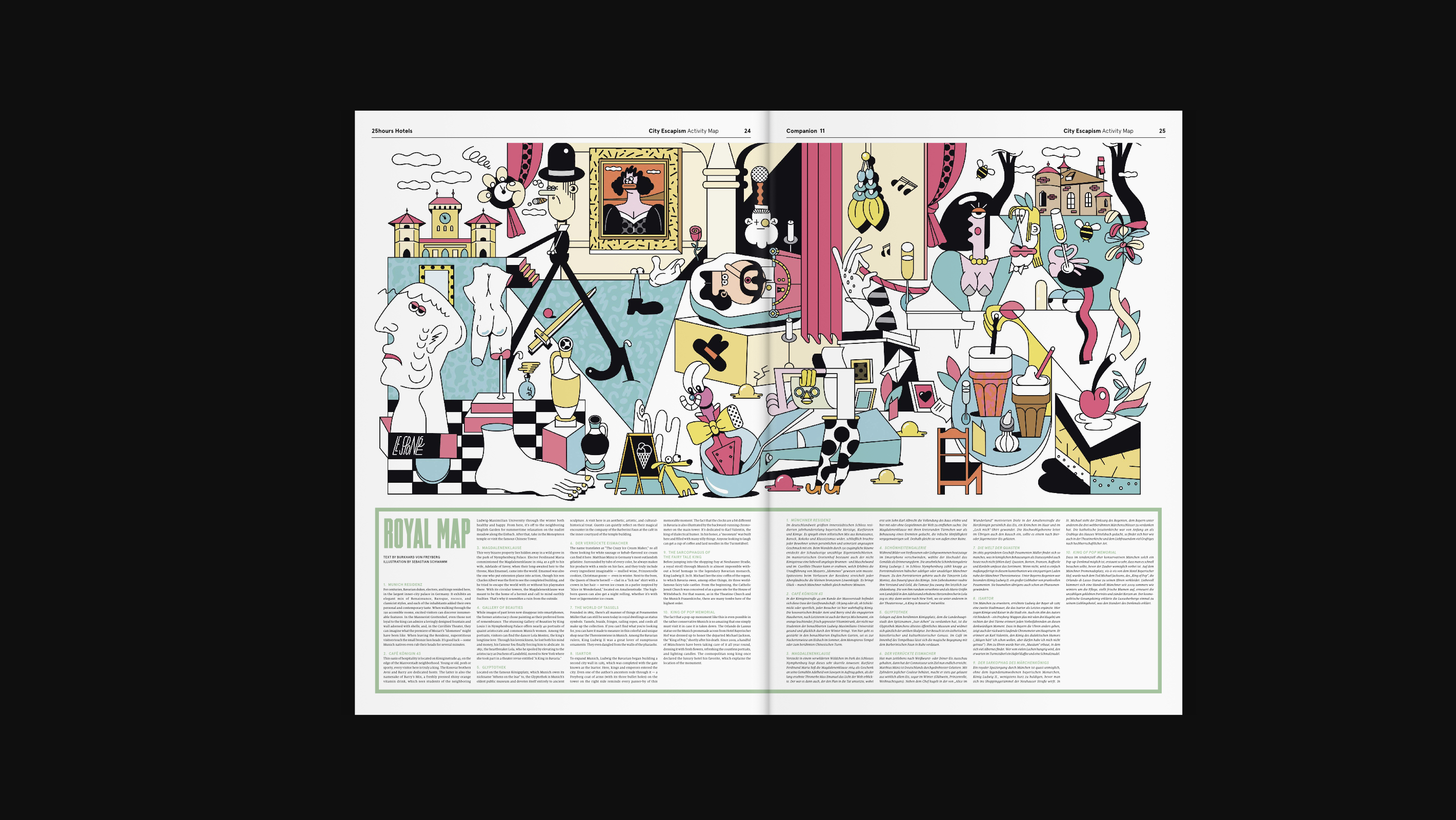 All content produced by Freunde von Freunen.

Cover Image: Bene & Leif
Header Image:
James Whineray
Images: Freunde von Freunden