Forward thinkiers of Argentinian gastronomy


Sector
Gastronomy
Services
Art Direction, Branding, Naming, Web Design, UX, UI
At
MoreSleep
Mezcla is a collaborative project creating and running gastronomic endeavors. Working within a collaborative system of creatives Mezcla combines space, storytelling and gastronomy to trascend and innovate the traditional restaurant.

Including a range of different restaurants and spaces with their identities, Mezcla needed an identity of its own.

From the naming, to the identity concept and the deisgn, I've developed a stripped brand inspired by argentinian architecture in combination with an overall sleek presentation.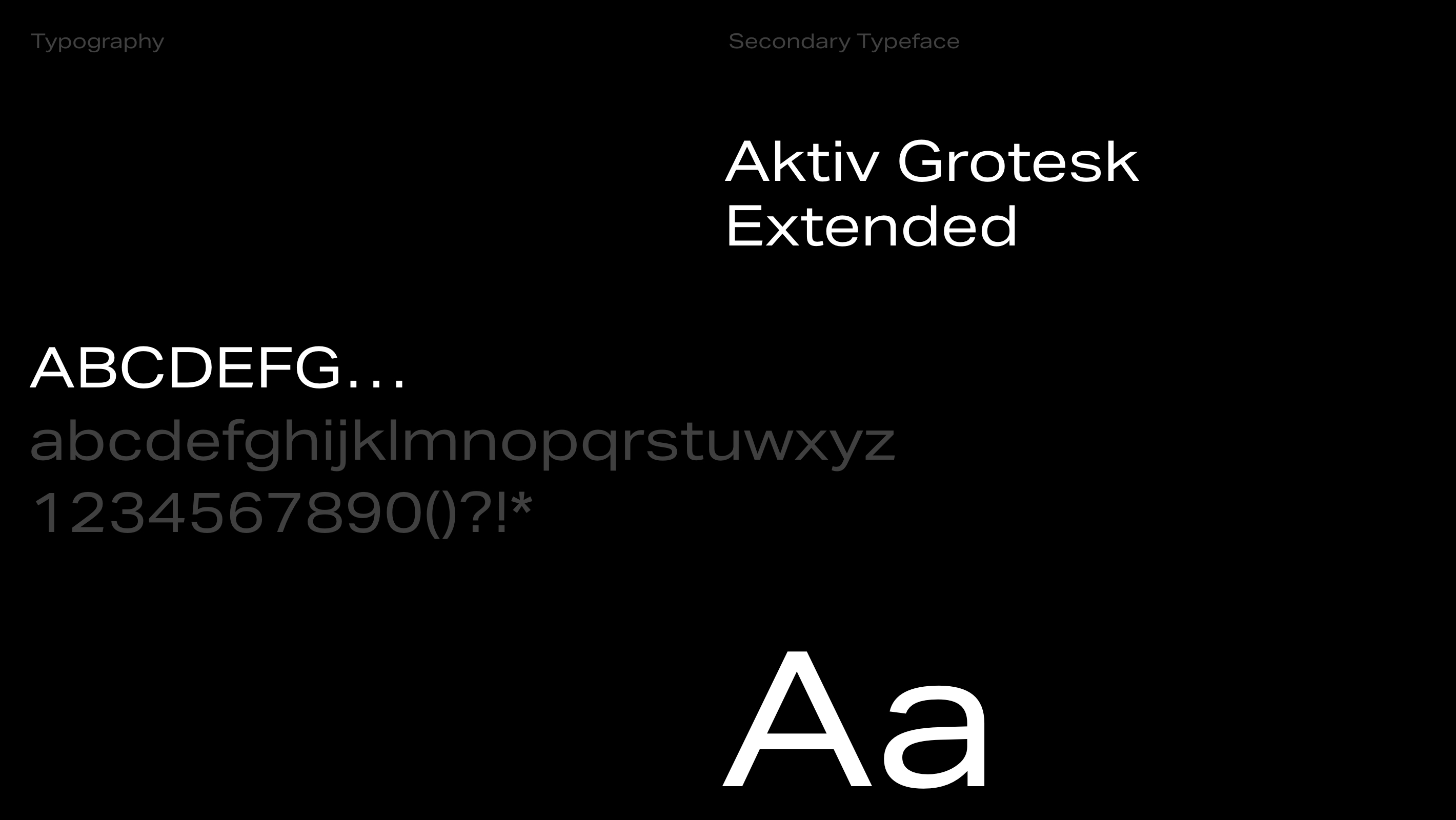 Bringing history and innovation to the table the website functions as a digital portfolio.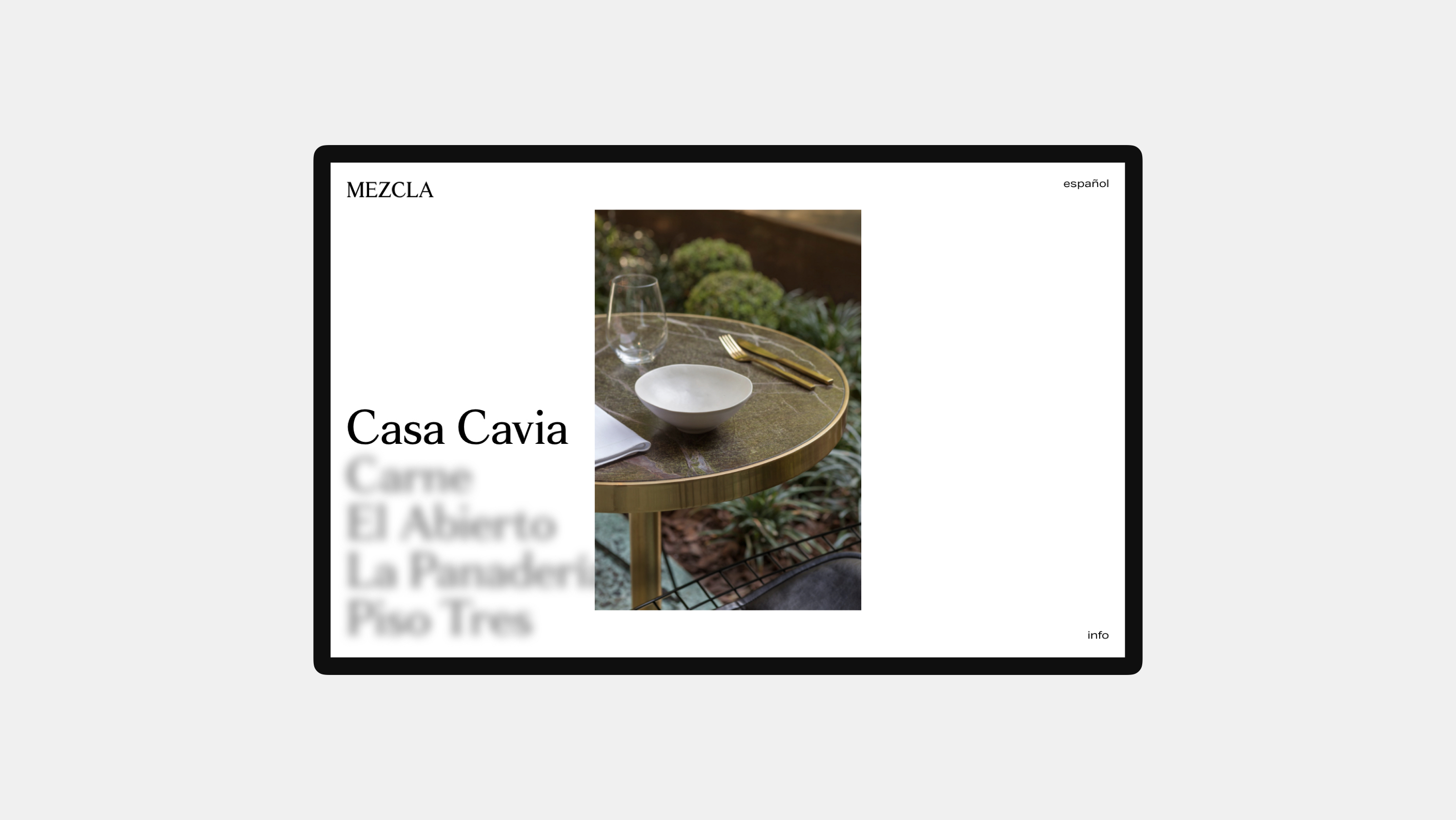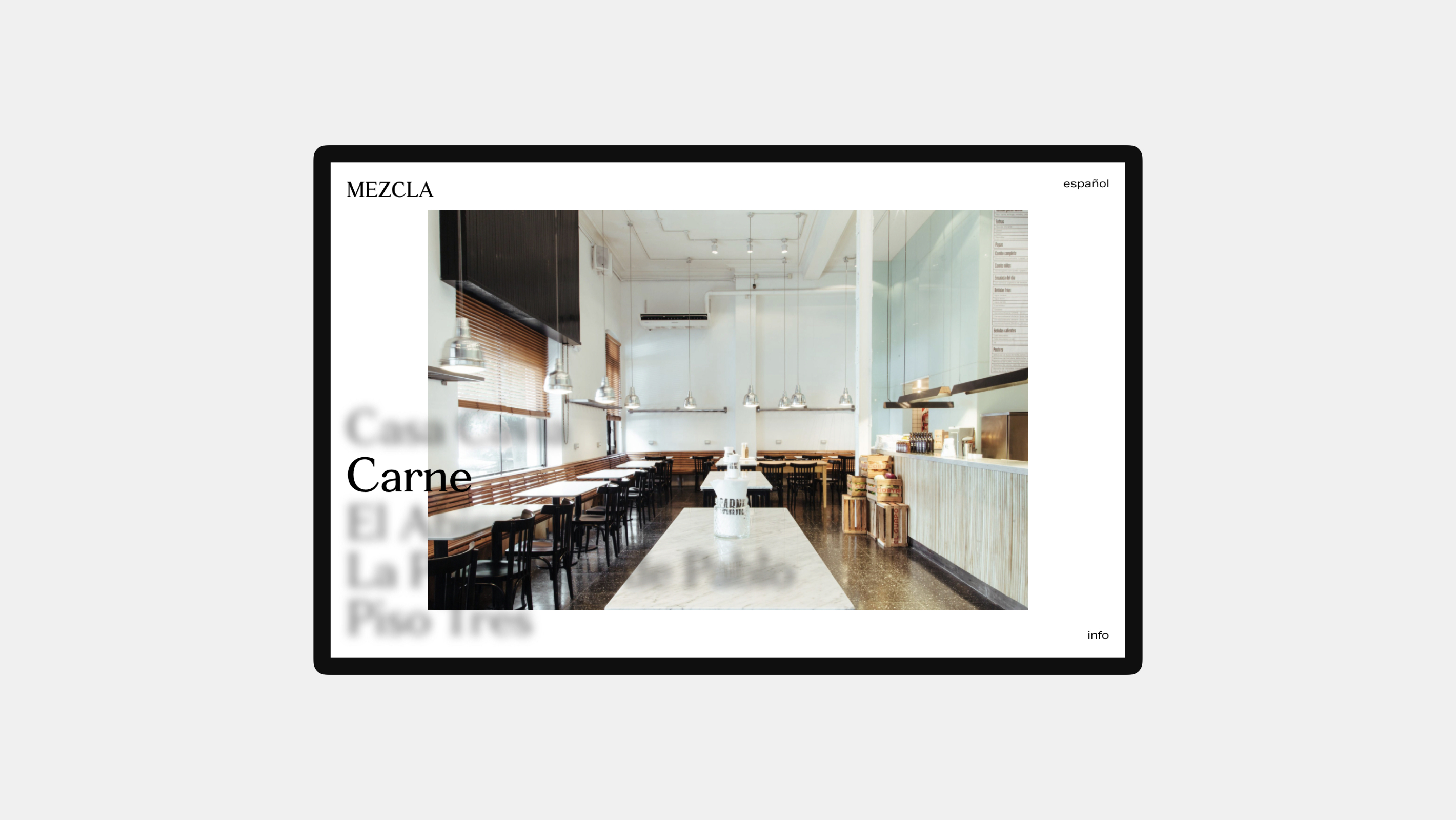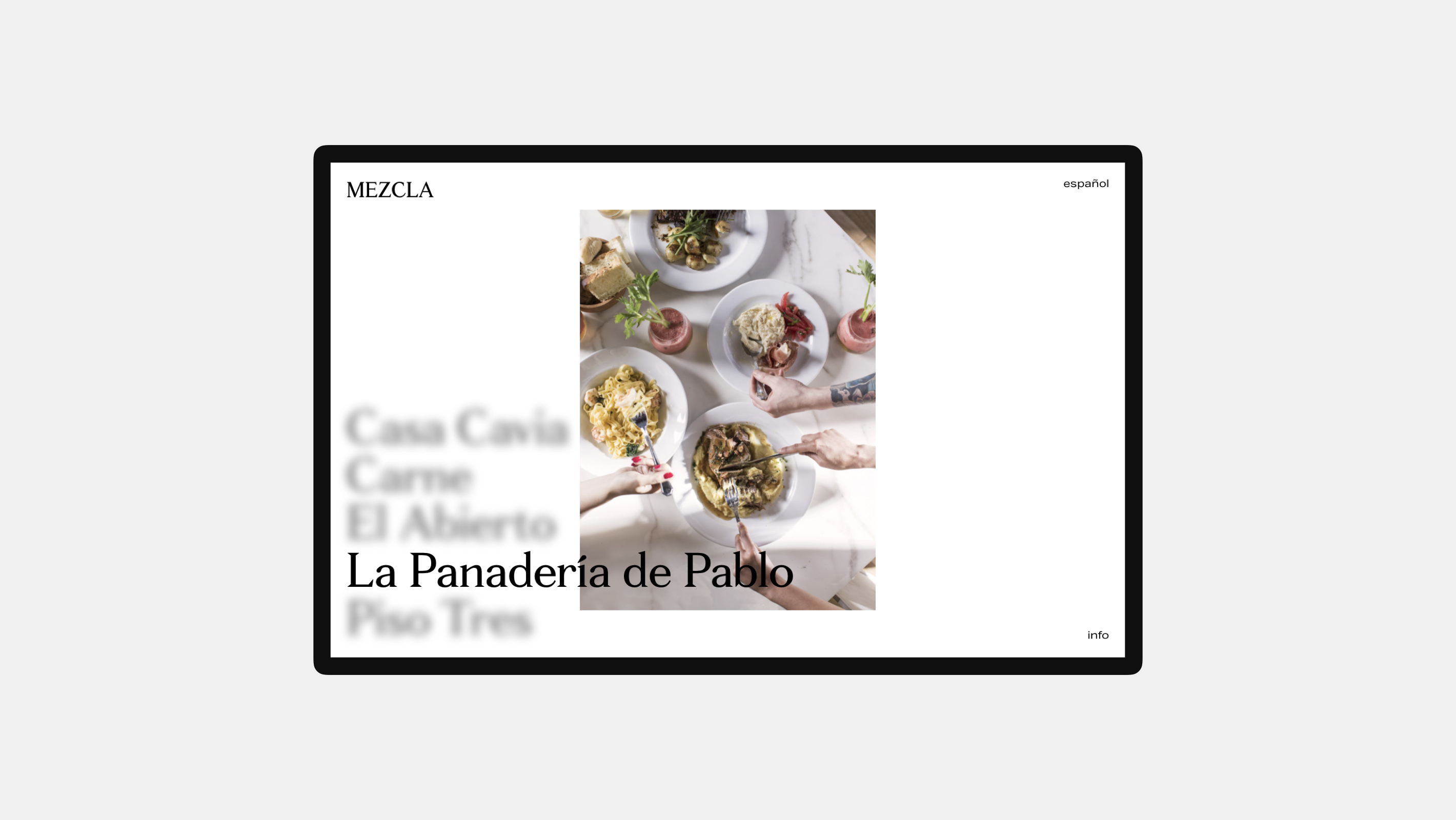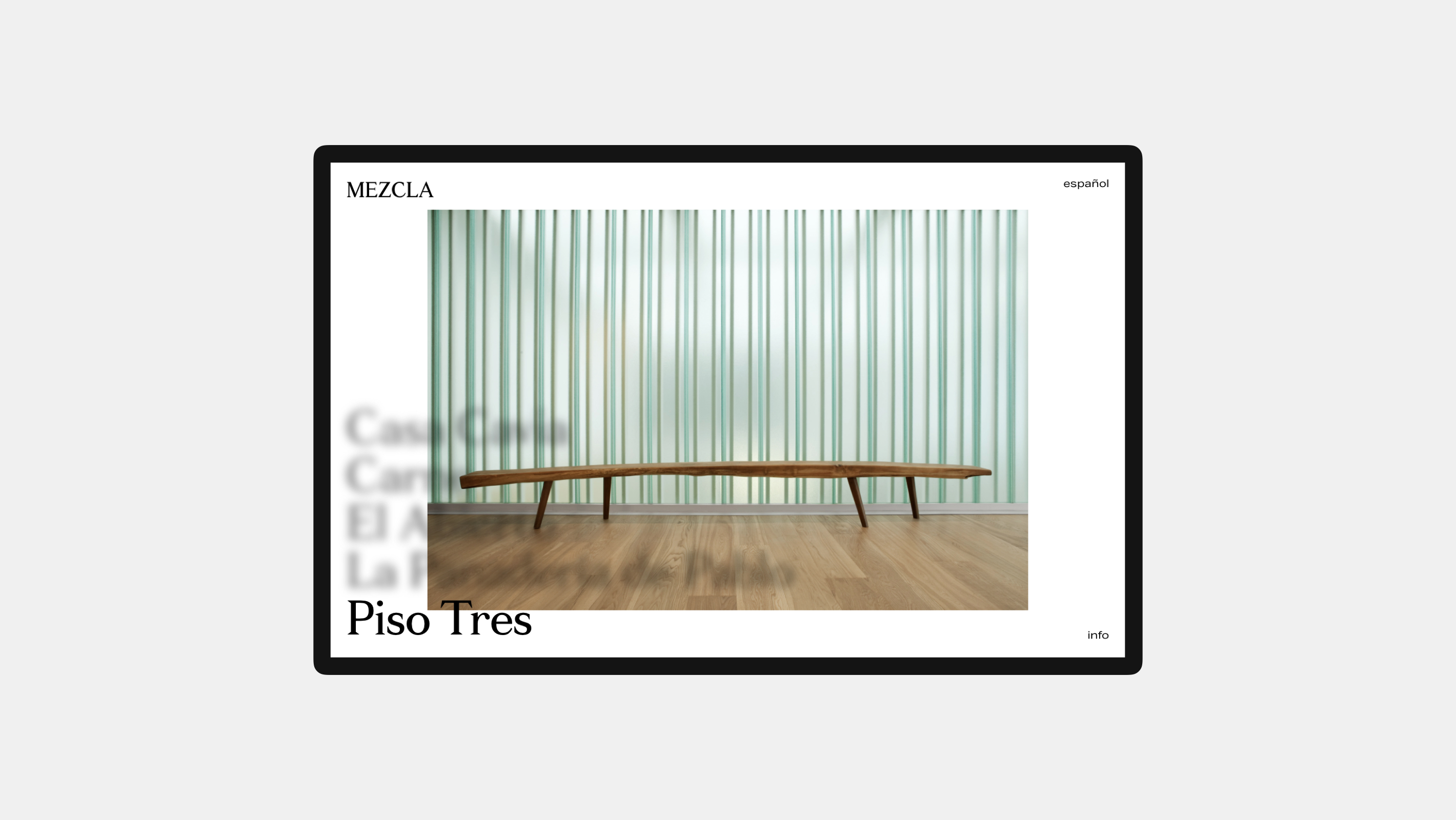 A gallery based layout navigates through the projects vertically and withing the projects horizontally.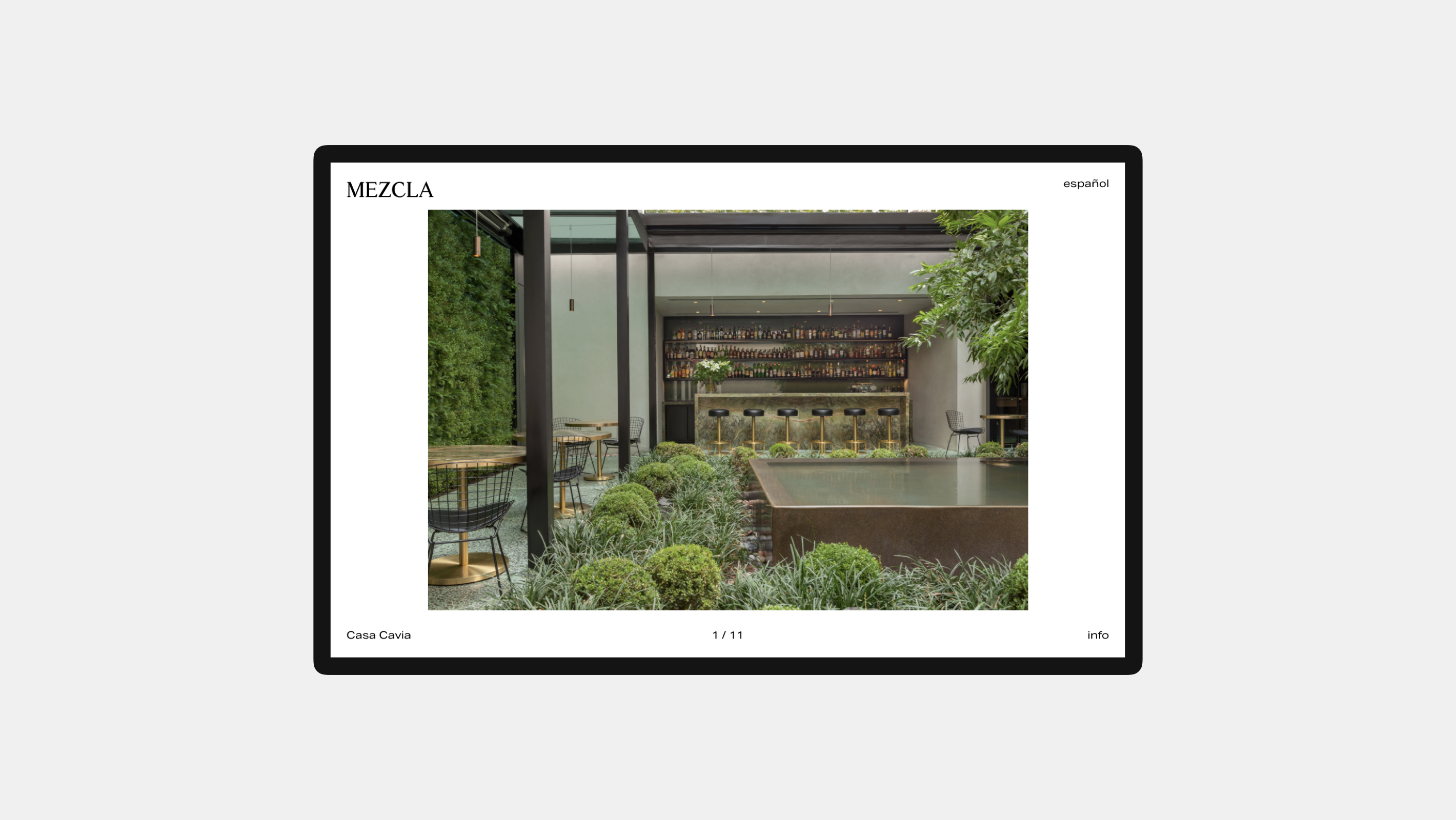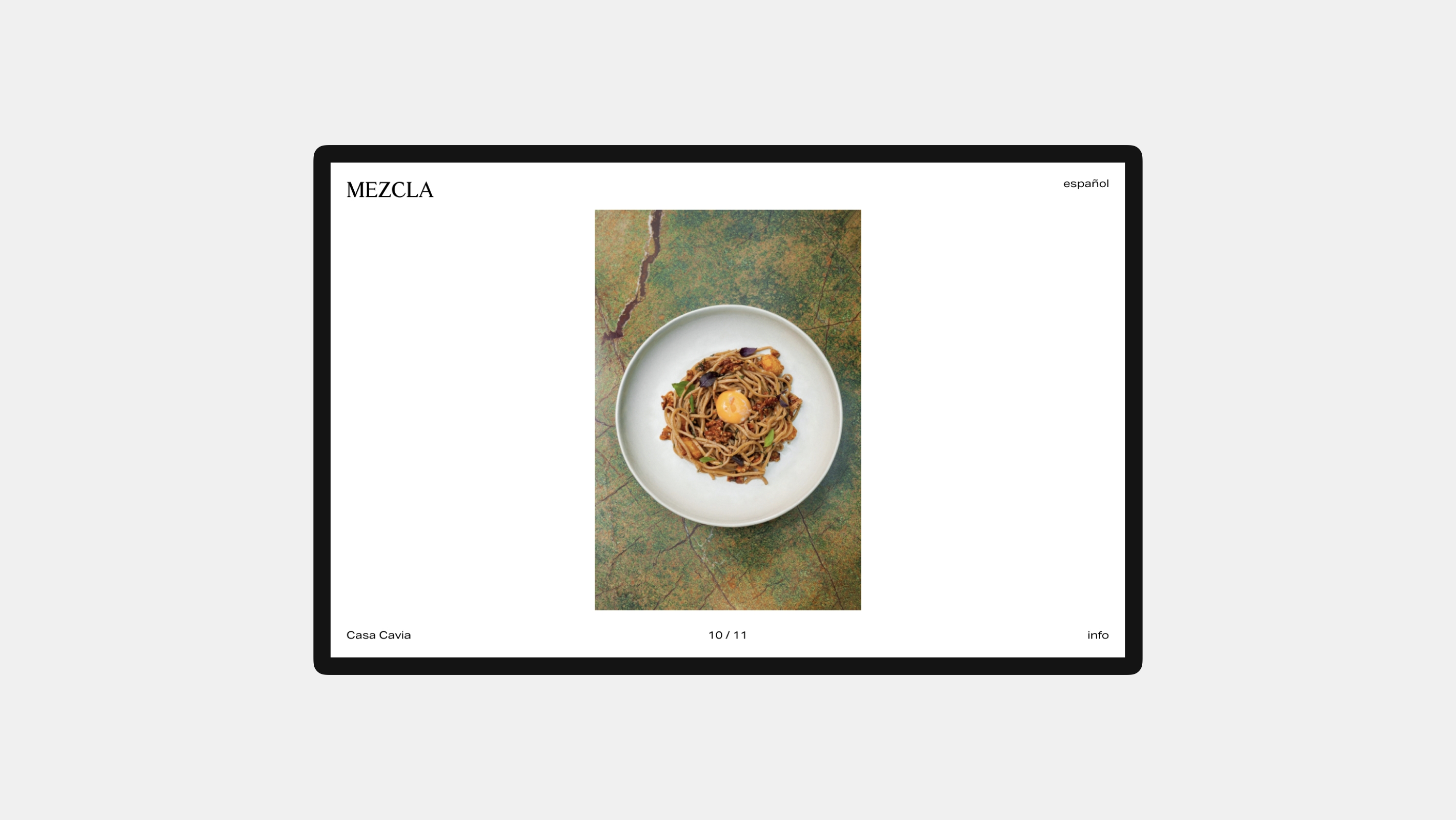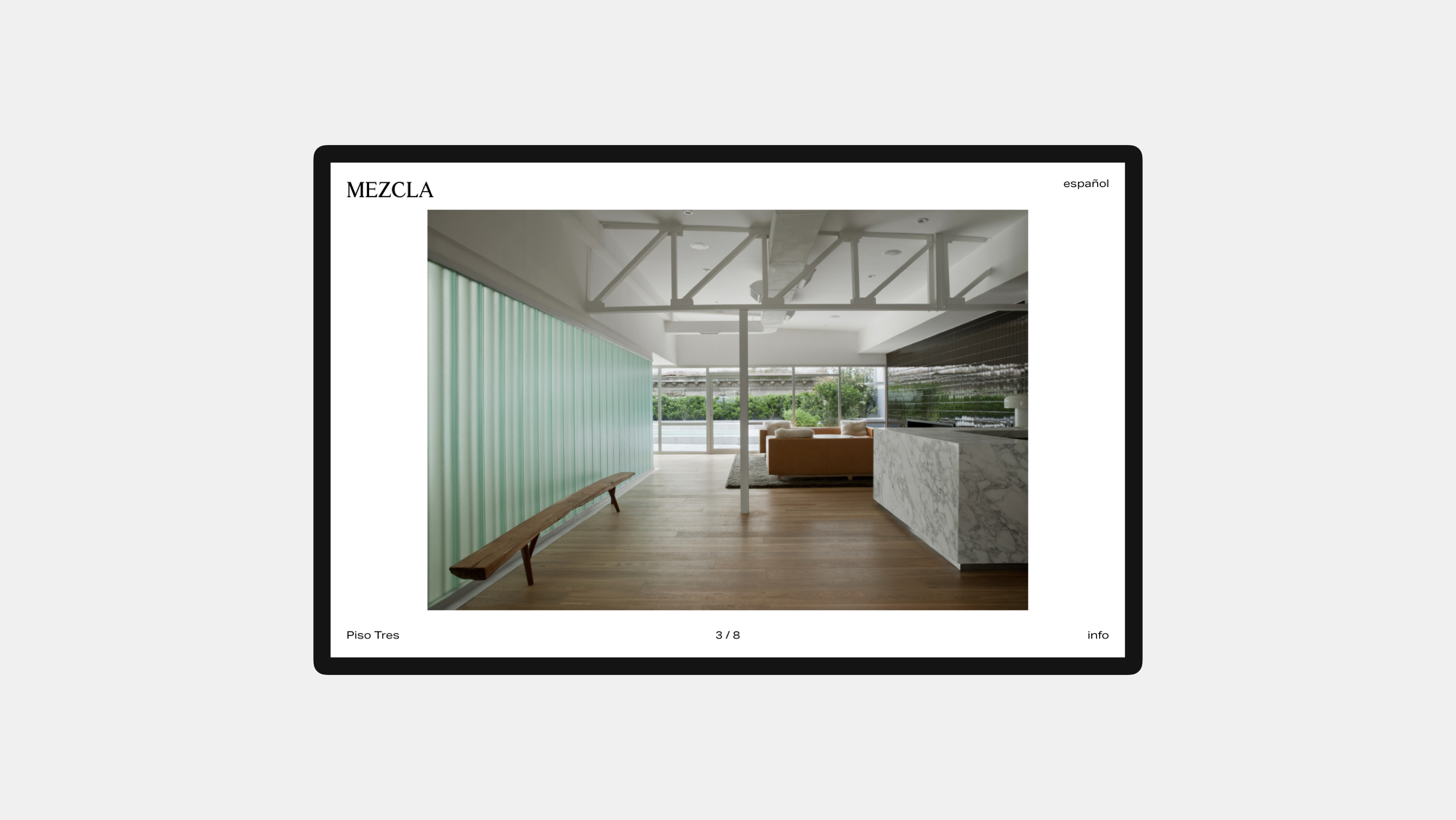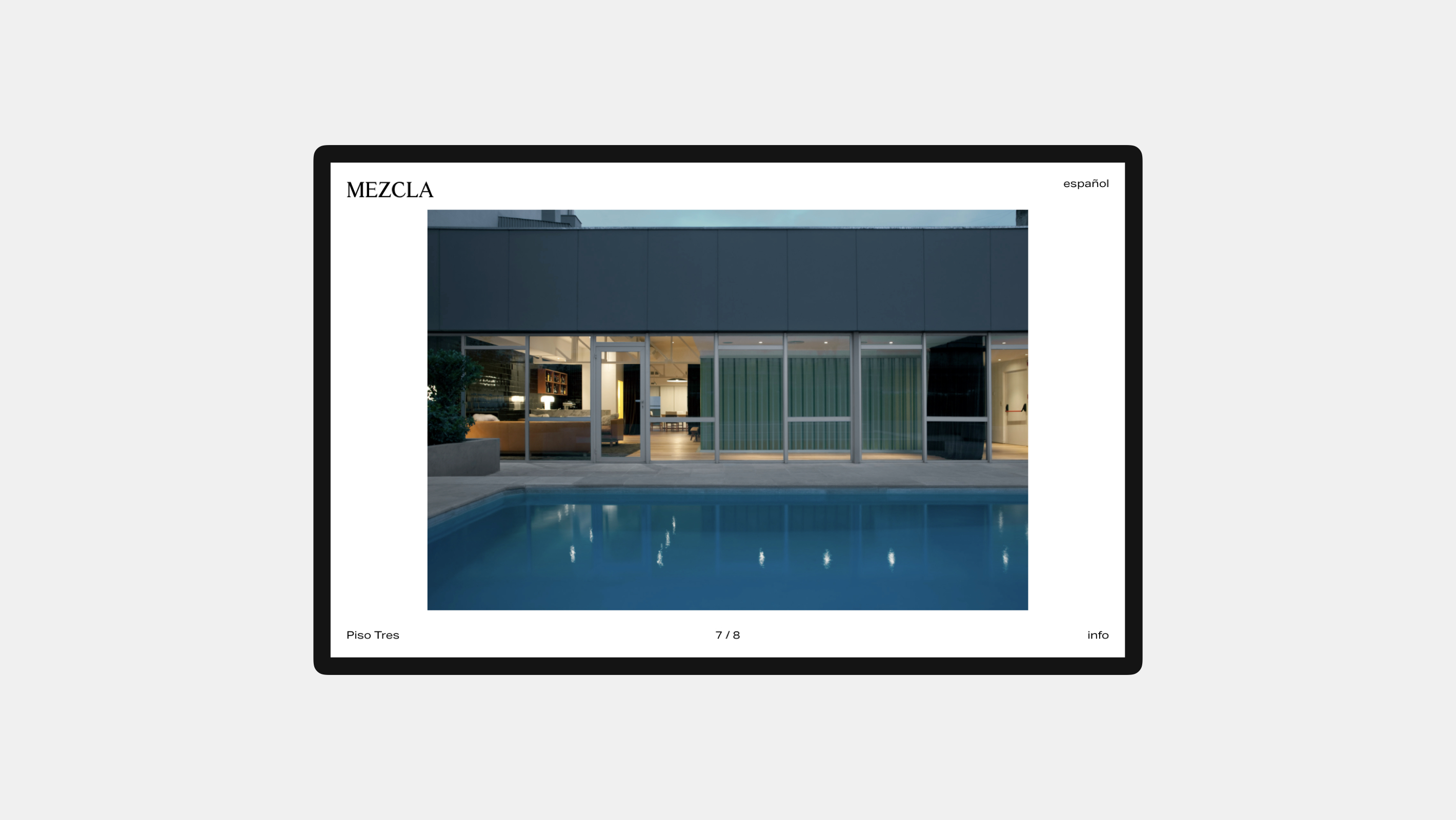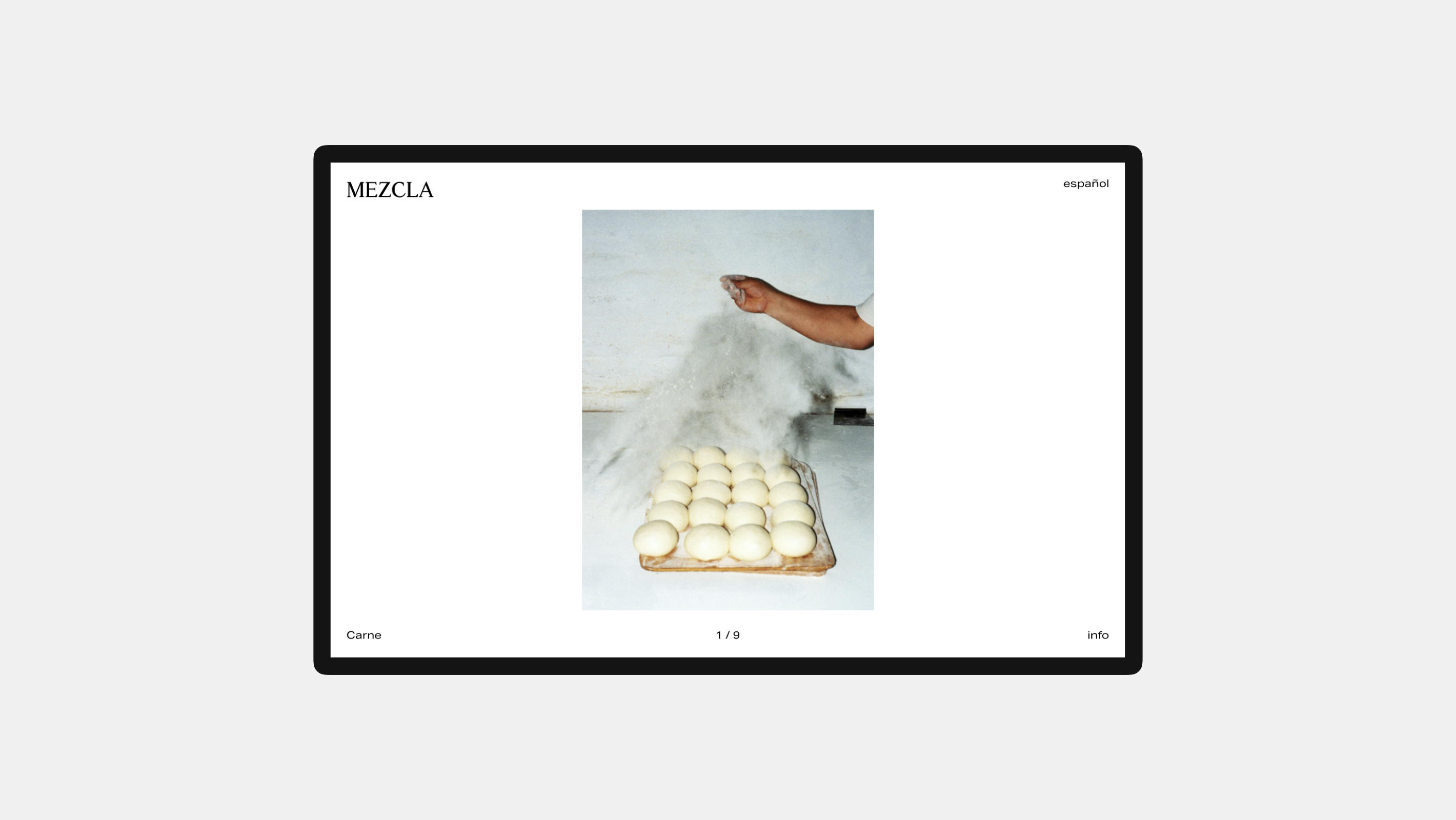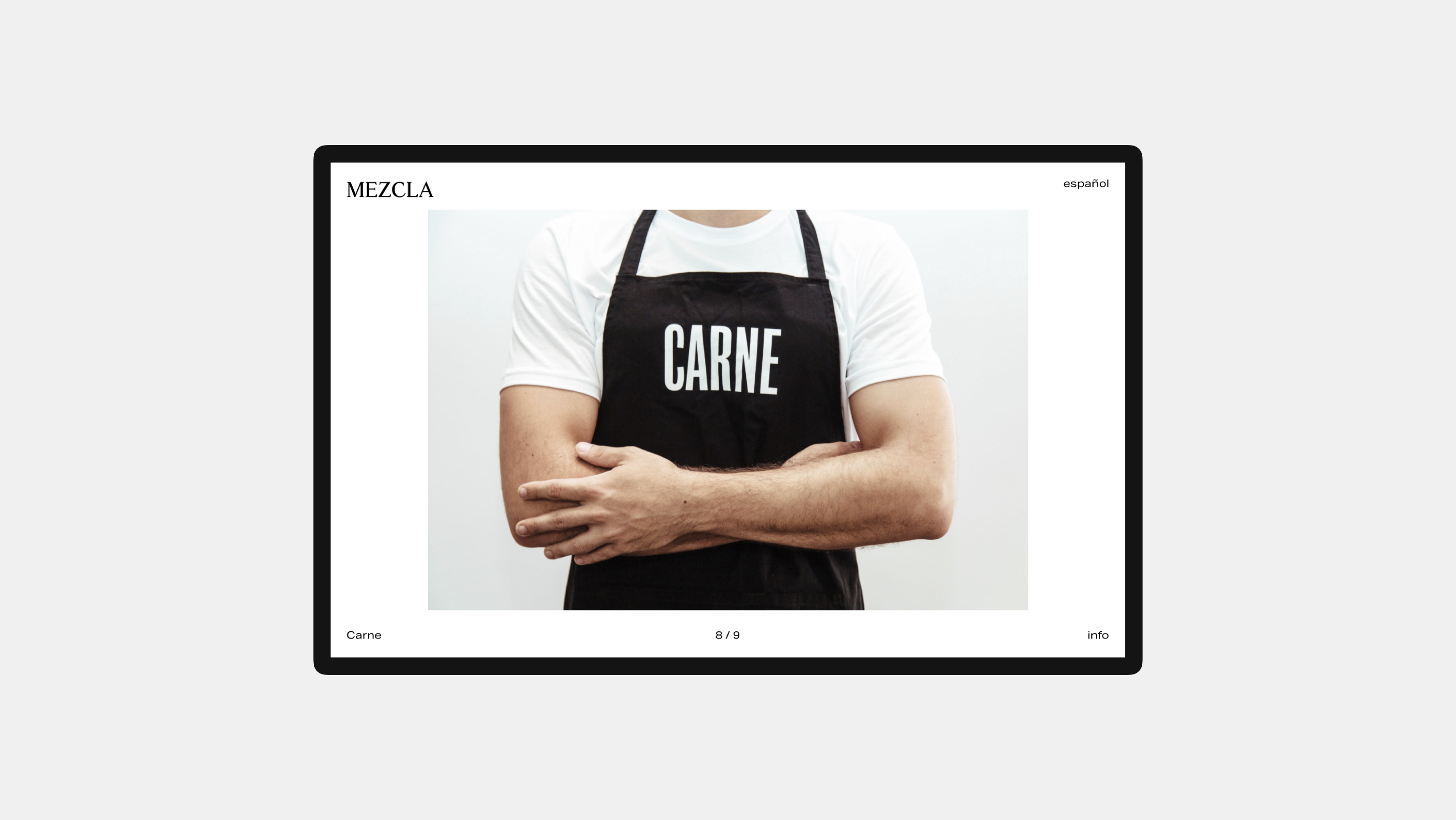 Responsive design.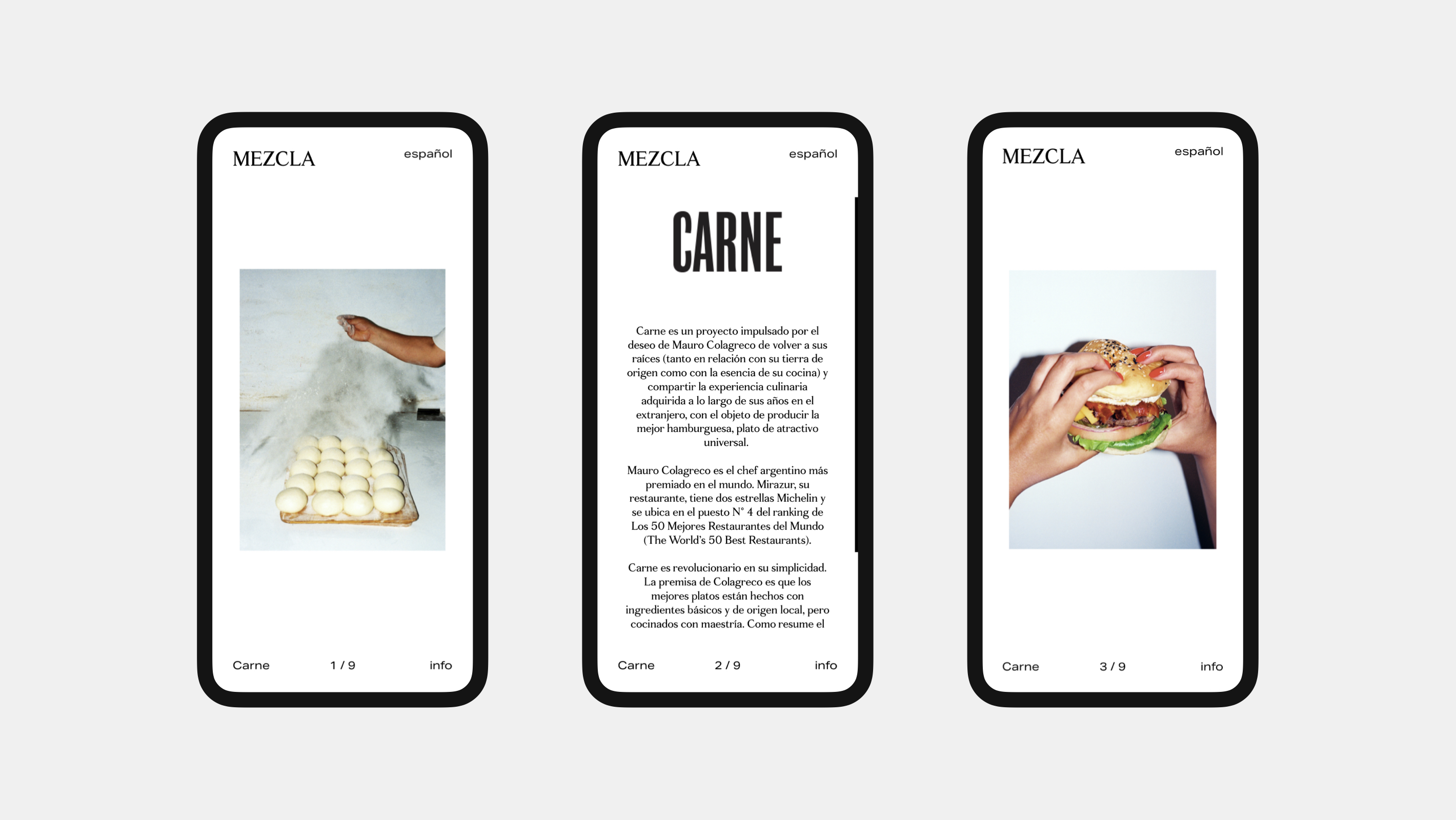 A creative and vibrand house of gastronoy.